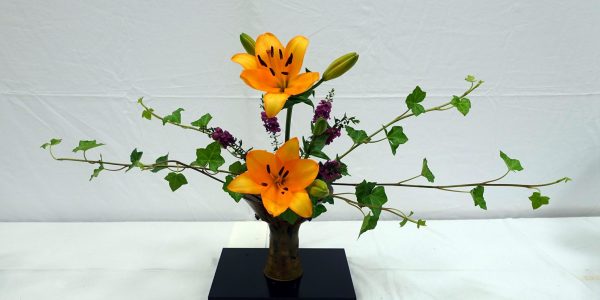 Ikebana International Rochester Chapter 53 will be reviewing its schedule of events in light of the COVID-19 pandemic to determine what events will need to be cancelled. This update will occur monthly.
Presently members are creating arrangements and sharing them through social media. And as they become available, these arrangements will be made available to the general public though this website.
Those interested in ikebana may want to take advantage of the new spring growth that is making itself known. Simply going out for a walk (keeping social distancing of course!) and noticing this natural beauty may not only be a way of getting exercise and vitamin D (assuming the sun it out), but help us remember that beauty is all around us even during these difficult times. We can be inspired by such natural beauty and such inspiration is the beginning of making ikebana.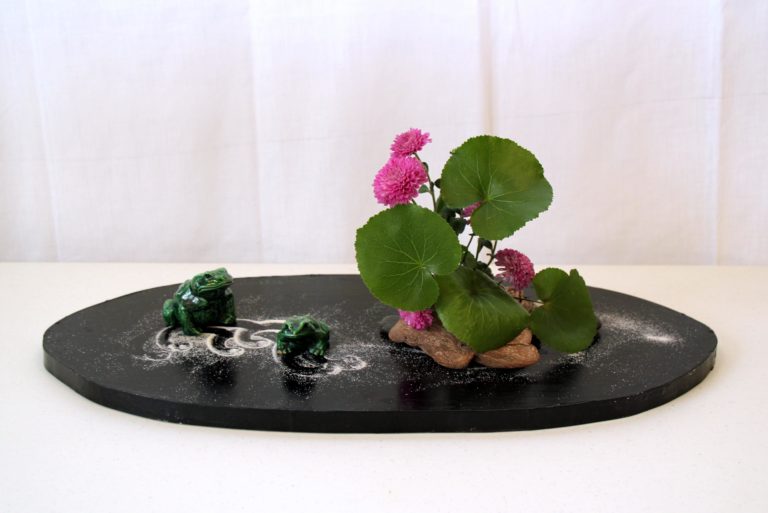 Ikebana does not need to be complicated. A simple budding, or flowering branch or two such as a forsythia or cherry branch can add beauty and elegance to any home. Many ikebana practitioners will take advantage of their home garden plants to make arrangements. The main thing in practicing ikebana is to make arrangements on a regular basis as much as possible. What one does not use, one loses. Practice makes perfect. It is also important to not be too critical of one's arrangements. Not every arrangement is going to be stellar. And once an arrangement is made, it can also be changed. Many times arrangements will go through various makeovers as materials in the arrangement fade and need to be replaced. Some arrangements may just start our being real stinkers, but that is how we learn.
So, the main thing is to get out there and just try it. Get comfortable bringing natural plant materials together for its beauty. For this art practice to continue one has to enjoy it. It should not be drudgery and being too critical can make it like that.