January 21st: 100 Years of Kimono
9:45 am
In place of our annual luncheon, we'll view a video of examples
of kimono from the simple yukata to formal court costumes.
Paul MacLardy, co-author of Kimono-Vanishing Traditions,
will be our host.
February 18th: Senko Ikenobo
9:45 am
As the Headmaster Designate of the Ikenobo School, Senko
Ikenobo has taken her place in this illustrious lineage, and
found her unique voice.  In this video, each arrangement is a
movement that builds upon the next, culminating in a floral opus.
A second showing of this video will be Tuesday, February
23rd at 2:30 pm.
March 18th: Jose Salcedo, Ohara School
9:45 am
Jose Salcedo is accomplished in both Ohara and Ikenobo.  This
video demonstration is a master class in balance and harmony. 
His choice of containers and manipulation of plant material
solidify his place among today's modern ikebana masters.  A second
showing of this video will be Wednesday, March 24th at 7:00 pm.
April 15th Virtual Memorial Exhibition
9:45 am
This exhibition will be in memory of Fudeko Maruyama.  Each member
is invited to submit a photo of an arrangement in his or her school in
memory of Fudeko.  If you aren't affiliated with a school, teachers are
available in Hijiri Ikenobo, Ichiyo, Ohara, and Sogetsu.
May 20th A Virtual Welcome to Spring.
9:45 am
Welcome in Spring in the Sogetsu School with a Zoom workshop with
Faye Phillips, Teacher 3rd grade
June 17th Annual Meeting - Outdoor Lunch.
Place: To be determined park under covered tables.  BYO lunch and drinks.
2020 Events Gallery Highlights
May
Pictures from the Hijiri Ikenobo School of Ikebana workshop are shown below.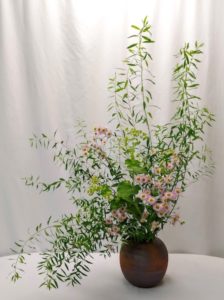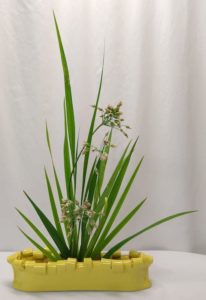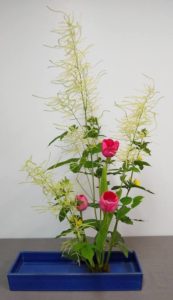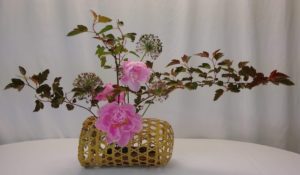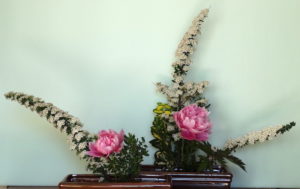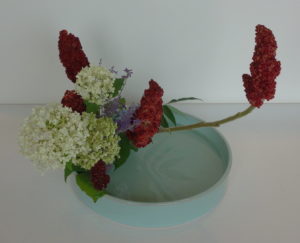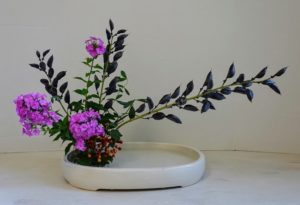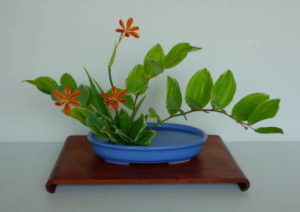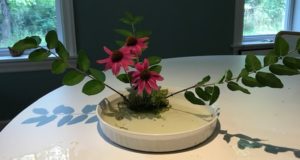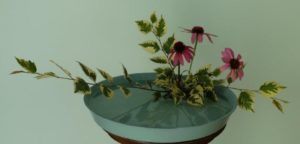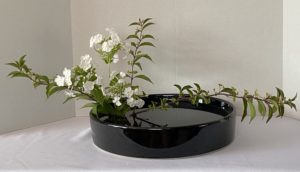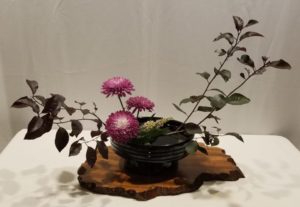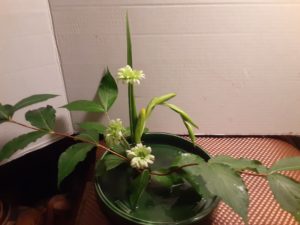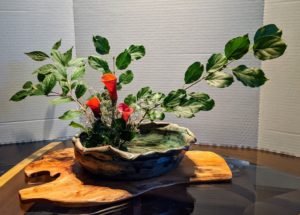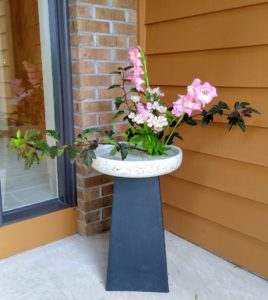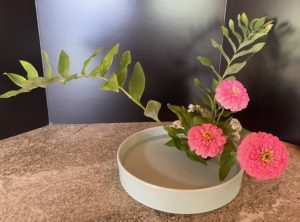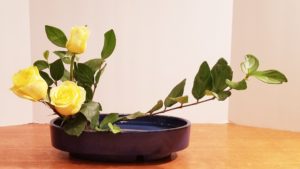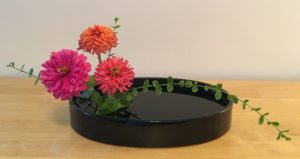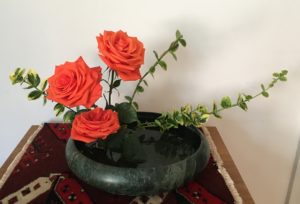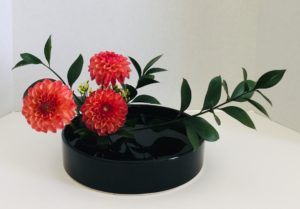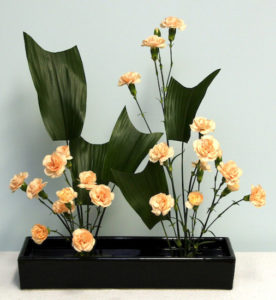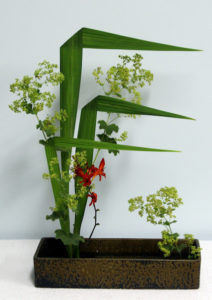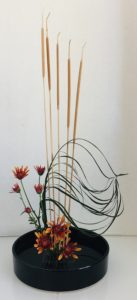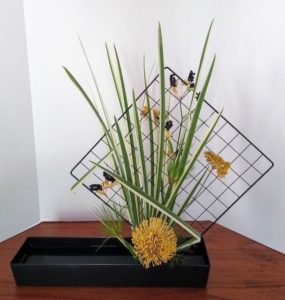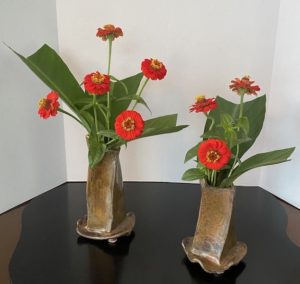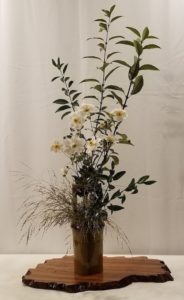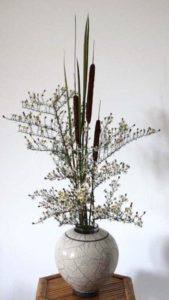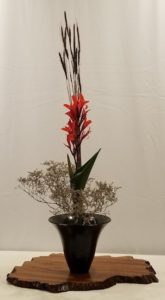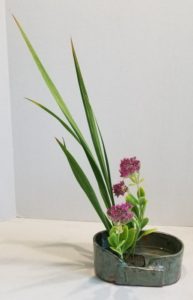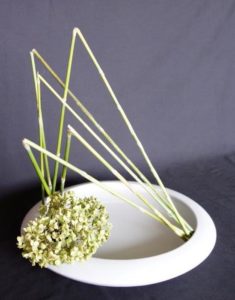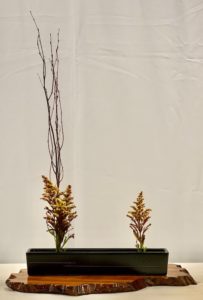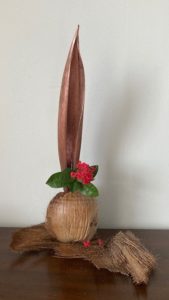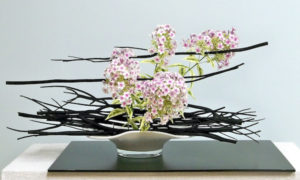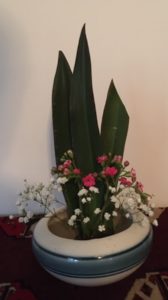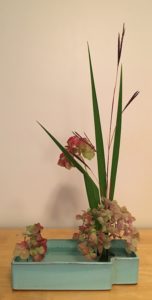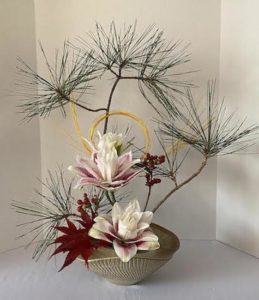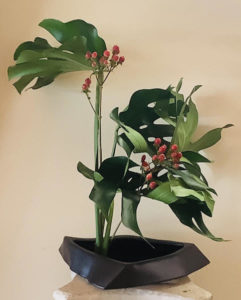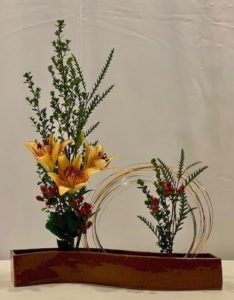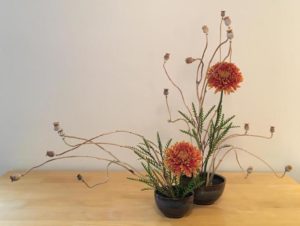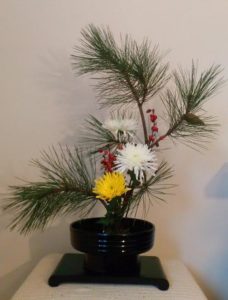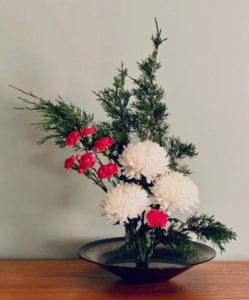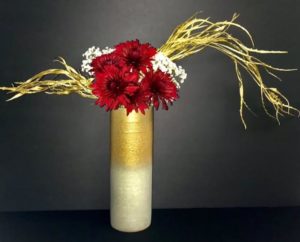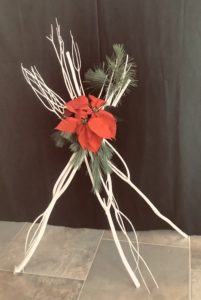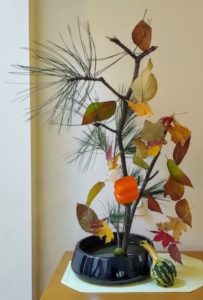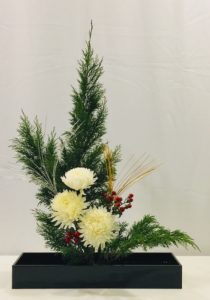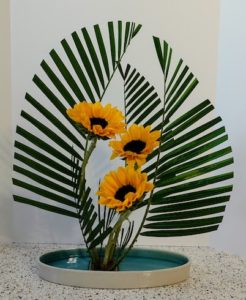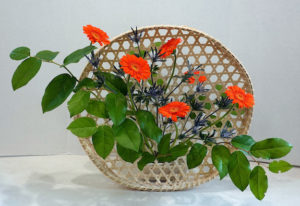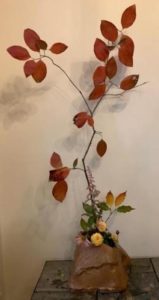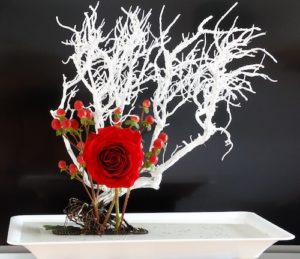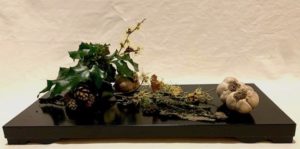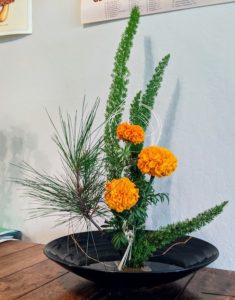 2018 Event: Eastview Mall Exhibition