What is Ikebana International?
Ikebana International is a non-profit cultural organization whose objective is to stimulate and perpetuate the study of ikebana and related arts throughout the world.  I.I.  was founded in 1956 by Mrs. Ellen Gordon Allen.  Its headquarters are in Tokyo, Japan, with  260 chapters scattered world wide.  The Rochester Chapter was founded by Mrs. Alice Friederich in 1961.  It has developed into a vibrant group of members from very diverse backgrounds and heritage, but with a common bond of love for flowers and a passion for the art of ikebana.   While continuing to study this art form through monthly workshops and study groups, they maintain the motto of Ikebana International, which is: "Friendship through flowers."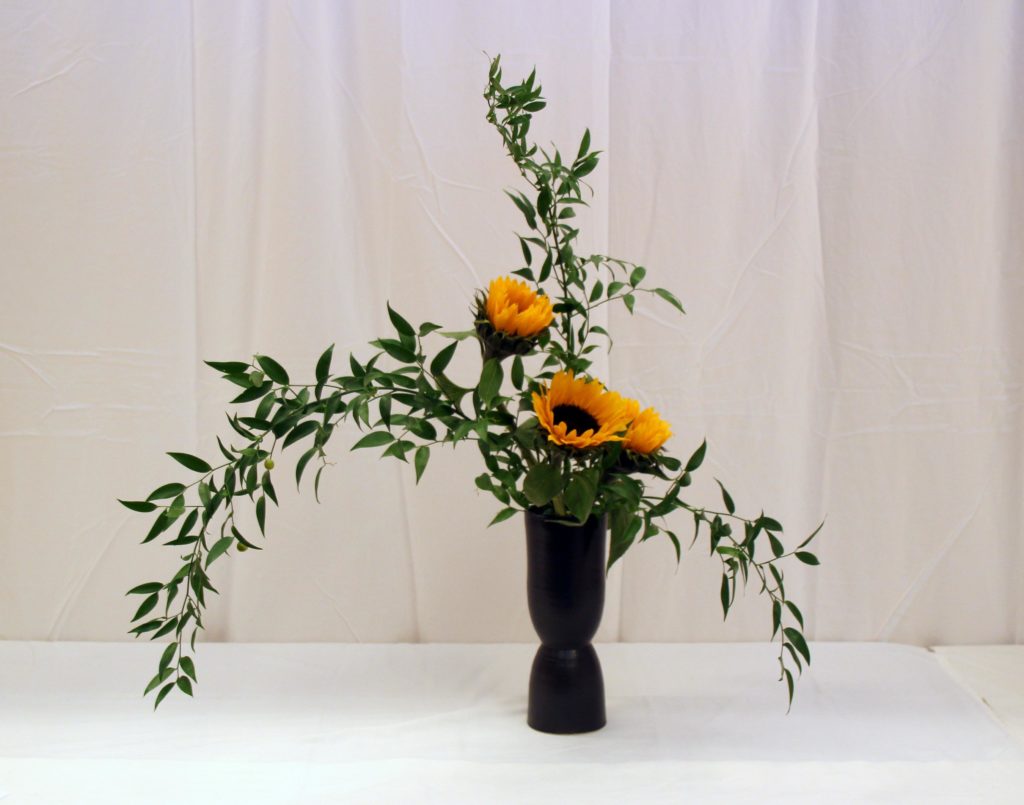 Links to other ikebana organizations
Participation in Ikebana Events and Workshops
 Live demonstrations and workshops at meetings by certified local ikebana teachers in several schools with opportunities for hands-on experiences in ikebana.
Cultural programs at our meetings including music, arts, and holiday special events.
Programs to grow your ikebana skills in working with different materials.
 Membership discounts for attending our guest demonstrations.
Showing your arrangements at our all-membership exhibitions.
Chance to participate in other Ikebana International Chapter events when you travel and ability to become associate members of other chapters.
Attendance at Regional Ikebana Conferences and World Conventions.
Access to Global Ikebana Communications
 Ikebana International Magazine highlights different ikebana schools, headmasters, ikebana materials, and Japanese cultural arts in a beautiful full-color print publication.
Sakura News provides updates on Ikebana International business news and events.
Chapter Activities highlights the activities of Ikebana International chapters around the world.
Chapter 53 Ikebana International Rochester News announces chapter meetings, workshops and cultural events every month via email, Facebook and our webpage.
Study with Certified Ikebana Teachers
 Chapter 53 Ikebana International sponsors certified local Ikebana Teachers in several schools for your study.
Ikebana schools in our chapter include:

Hijiri Ikenobo
Ichiyo
Ohara
Sogetsu