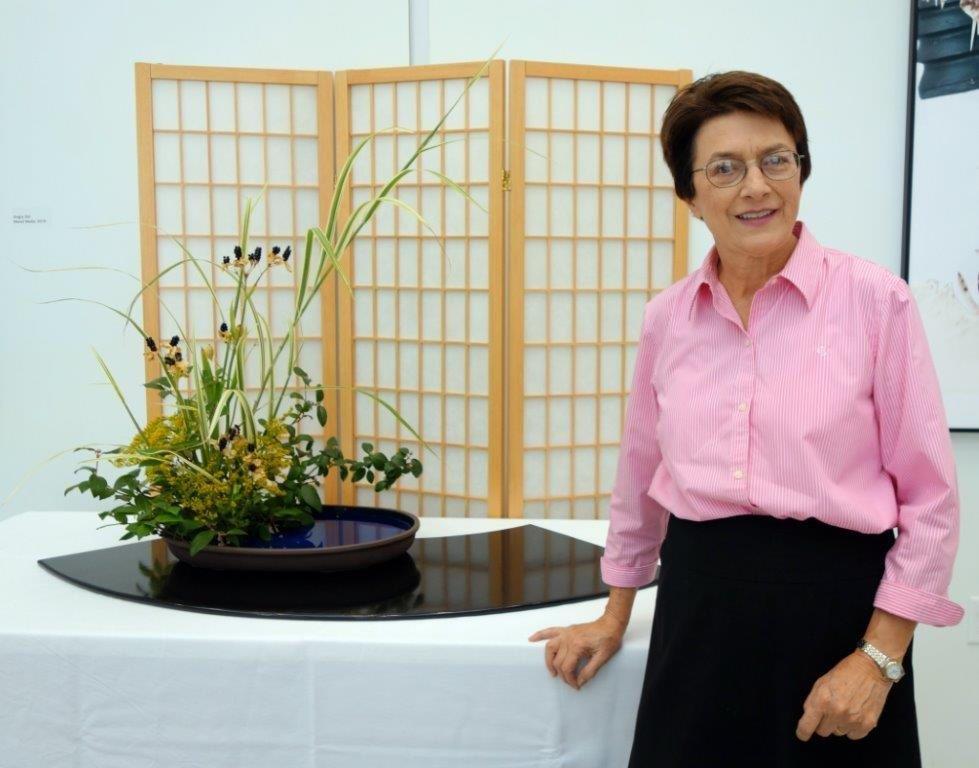 Saskia Eller is a 2nd  Term Master of the Ohara School of Ikebana and is a former President of Rochester's Ikebana International chapter. 
After being born in the Netherlands and raised in North Africa, East Africa and Europe, Saskia became a US citizen and now lives in the Finger Lakes region of New York.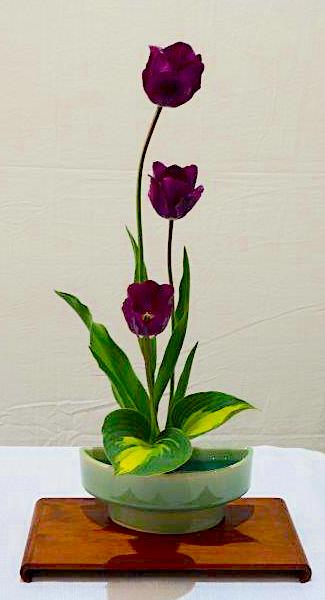 In the early 1990s she took an ikebana course at Rochester Museum and Science Center, thinking it would be a fun way to explore an aspect of Japanese culture. Ann Anderson taught the course and introduced Saskia to the Ohara School of Ikebana.
The Ohara School emphasizes the natural beauty of plant materials, without artifice. The school is best known for introducing the low flat container now used by most schools, and for its interpretation of scenic landscapes.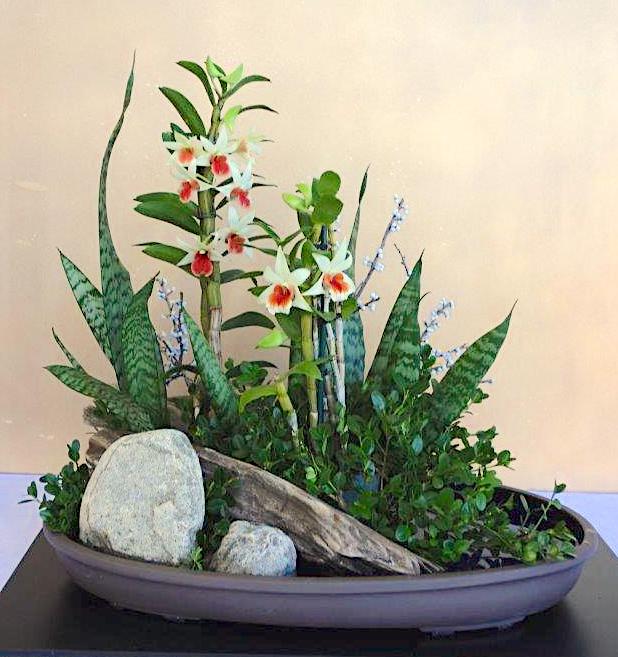 Working with natural materials struck a chord for Saskia, and when another one of Ann's students asked Saskia if she'd like to join Ikebana International, it was the beginning of a long-term commitment to ikebana. In addition to this organization, Saskia is a charter member of the North American Ohara Teachers Association (NAOTA) formed in 2002, and she works actively with the NAOTA Board today.
Now an experienced teacher of Ohara School herself, Saskia regularly participates in ikebana conferences and travels to Japan to take Master Seminars. She enjoys sharing her knowledge of this traditional Japanese art form through workshops and by teaching.  Classes for beginners and advanced students are on Thursday mornings and afternoons in Canandaigua. You can reach Saskia at saskia@rochester.rr.com or visit www.ikebana-naota.org or visit www.ohararyu.or.jp.